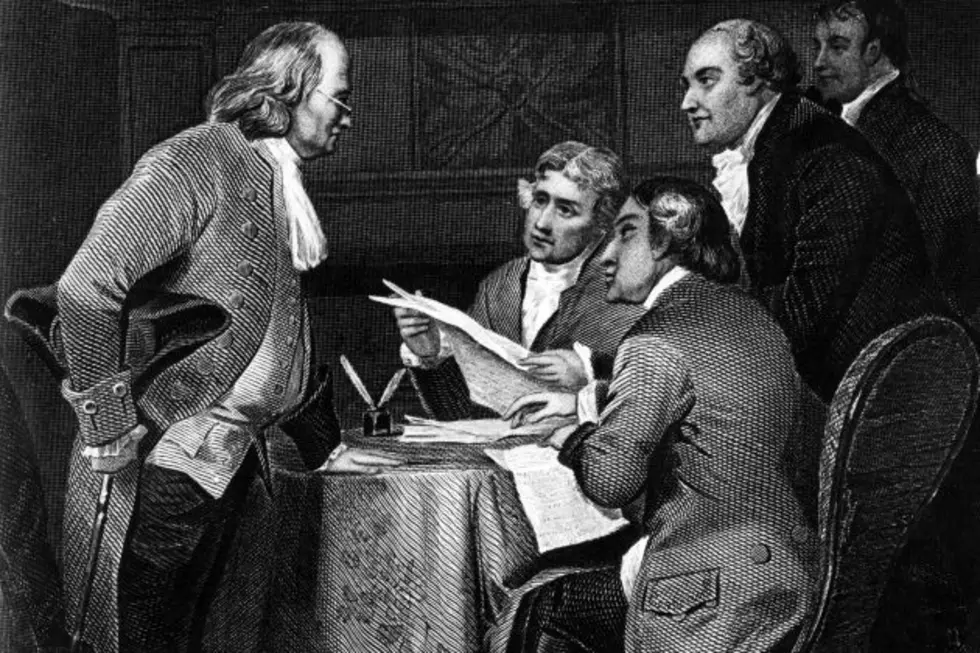 History Developing 'Sons of Liberty' Series, Let the 'Sons of Anarchy' Jokes Begin
Rischgitz, Getty Images
History has carved out quite a presence in the world of original scripted series this past year, between the Emmy wins of 'Hatfields & McCoys,' the breakout success of 'The Bible' and a season 2 renewal for 'Vikings,' and now the historical network has added yet another buzz-worthy mini-series to its development slate. History has officially announced 'Sons of Liberty,' a new Revolutionary War drama following some of America's most integral figures, but will the drama prove as monumental as history itself?
Expanding on their plans for a Harry Houdini mini-series, today History has announced via The Hollywood Reporter that it will develop a new Revolutionary War drama titled 'Sons of Liberty.' Developed by Stephen David Entertainment, 'Sons of Liberty' follows "a defiant and radical group of young men -- Samuel Adams, John Hancock, John Adams, Paul Revere, Patrick Henry and Benedict Arnold -- as they band together in secrecy to change the course of history and make America a nation."
Between the head-turning name resemblance, and a number of 'Vikings' comparisons from lead actor Travis Fimmel to Charlie Hunnam, one has to wonder if the development branch of History's original programming has a constant 'Sons of Anarchy' marathon in the background. Just sayin'.
What say you? Would you be interested in a Revolutionary War mini-series focusing on the 'Sons of Liberty?'