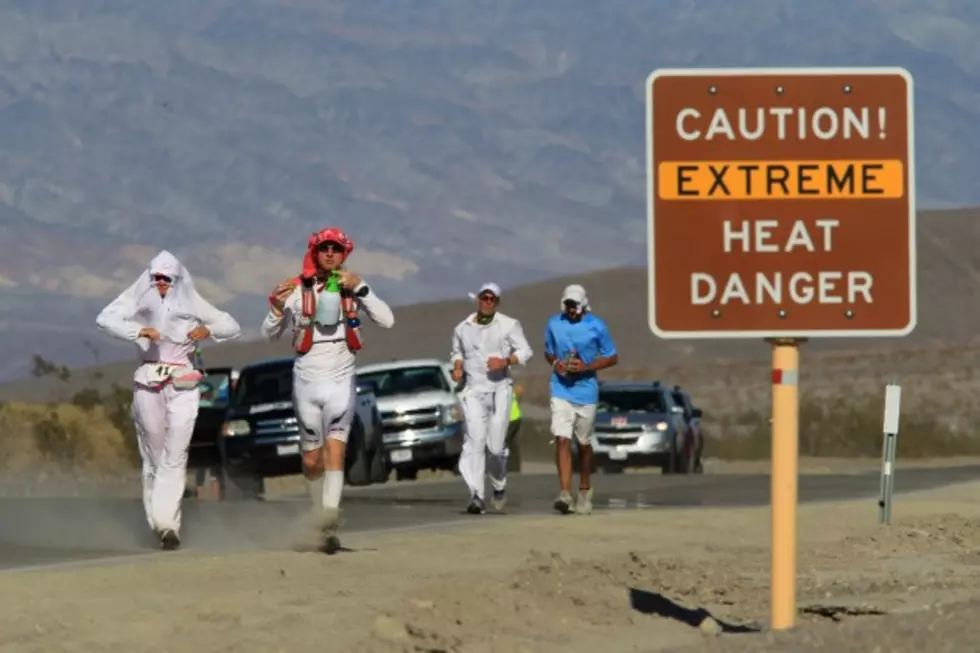 What's The Best Thing To Do In The Summer Heat? – Question Of The Day
Annual Badwater Ultra Marathon Held In Death Valley's Extreme Heat - David McNew/Getty Images
It's so hot, I poured McDonald's coffee in my lap just to cool down!
OK, so I'm not sure if he did or didn't, but I was watching Futurama last night, and Fry said that he did, so...
With the temperatures getting close to 100, the outdoor activity selections are starting to get dwindle. I'm looking for some way to enjoy the summer, so let me know what the best thing to do in this heat is in the comment section below...