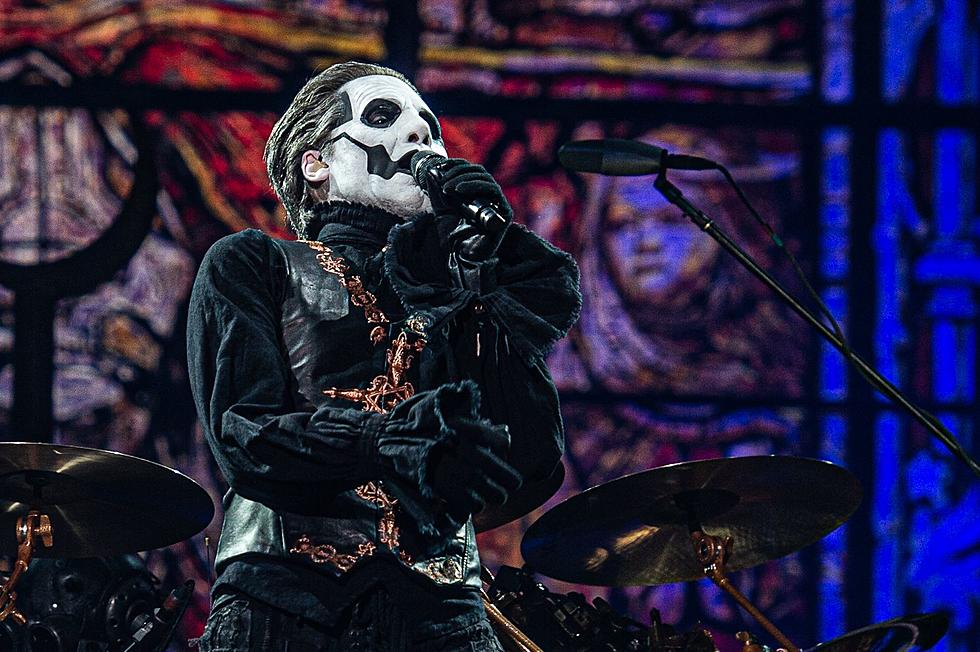 Ghost's 'Impera' Logs Biggest Album Sales Week of 2022, Places Second on Billboard 200 Album Chart
Kevin Wilson
Ghost's Impera album had one of the most impressive chart showings in recent years, placing second on the weekly Billboard 200 album chart, but doing so while having the biggest album sales tally of any record released in 2022 so far.
According to Billboard, Lil Durk actually holds the Billboard 200 top spot with his new album 7220, receiving 120,500 equivalent album units that combines sales with track equivalent albums and streaming equivalent albums with the traditional album sales.
Ghost, meanwhile, earned their highest placement on the Billboard 200 chart to date by landing at No. 2. The previous high was Prequelle's entry at No. 3 back in 2018. This marks the band's third Top 10 album and fifth Top 40 album over the length of their career.
The 70,000 equivalent album units earned were largely made up by the 62,500 that came via traditional album sales. That traditional album sales tally has been the largest of any album released in 2022, surpassing The Weeknd's Dawn FM that sold 37,000 copies in traditional album sales during its opening week.
It should also be noted that Impera is also the highest charting rock album since John Mayer's Sob Rock arrived at No. 2 on July 31, 2021. As for hard rock albums, it's the highest charting set since AC/DC's Power Up topped the chart on Nov. 28, 2020.
In advance of the new album, Ghost previewed the songs "Hunter's Moon," "Call Me Little Sunshine" and "Twenties" as singles. The group will return to touring April 9 when they kick off a tour of the U.K. and Europe in Manchester. Get ticketing details here.
16 Things Metalheads Really Need to Get Over
Get over it! Here are 16 things that metalheads really should get over.