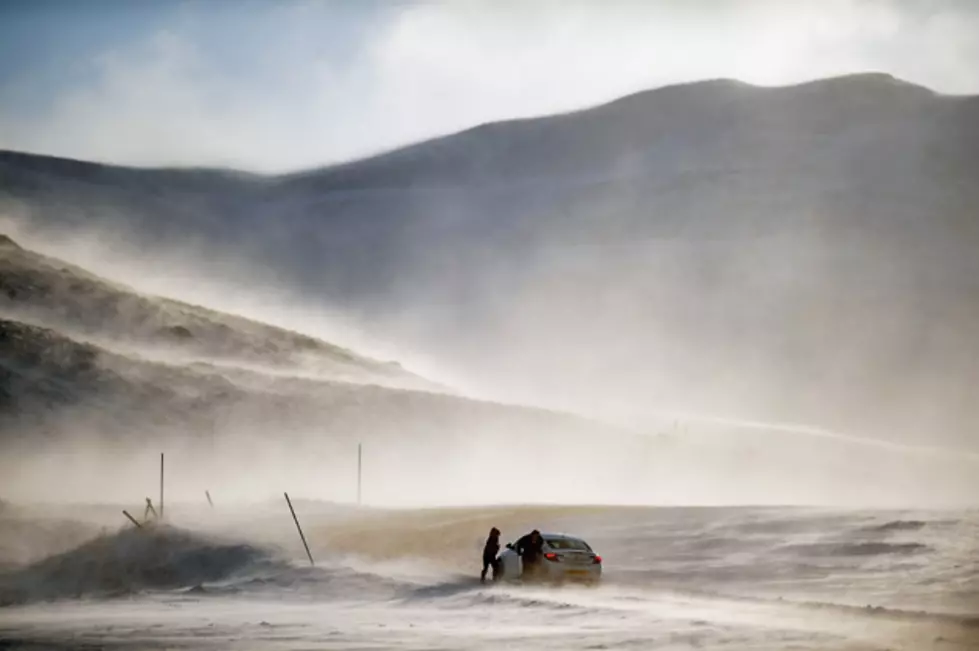 Weather Service: Snow, Wind Expected for Natrona, Fremont Counties Today
Jeff J Mitchell, Getty Images
The National Weather Service is warning of strong winds and some accumulating snowfall in parts of northern and central Wyoming, including Casper, on Wednesday.
According to a special weather statement issued by the National Weather Service's Riverton office, a strong cold front will push south across parts of the state today.
The most intense period of snow and wind is expected to occur between 11 a.m. and 5 p.m. Wednesday. Wind speeds of 15-25 mph and gusts of 30-35 mph are predicted as the front passes.
Lower elevations in Natrona County should expect one to two inches of snowfall. In the Big Horn Mountains, two to six inches of snow -- with up to 8 inches in some areas -- is predicted.
Elsewhere in the state, a winter storm warning remains in effect for the Teton and Gros Ventre Ranges through 12 p.m. Wednesday.
Winter weather advisories remain in effect for Yellowstone National Park, the Absaroka Mountains, the Salt River Mountains and the Wyoming Mountains, also through noon Wednesday.