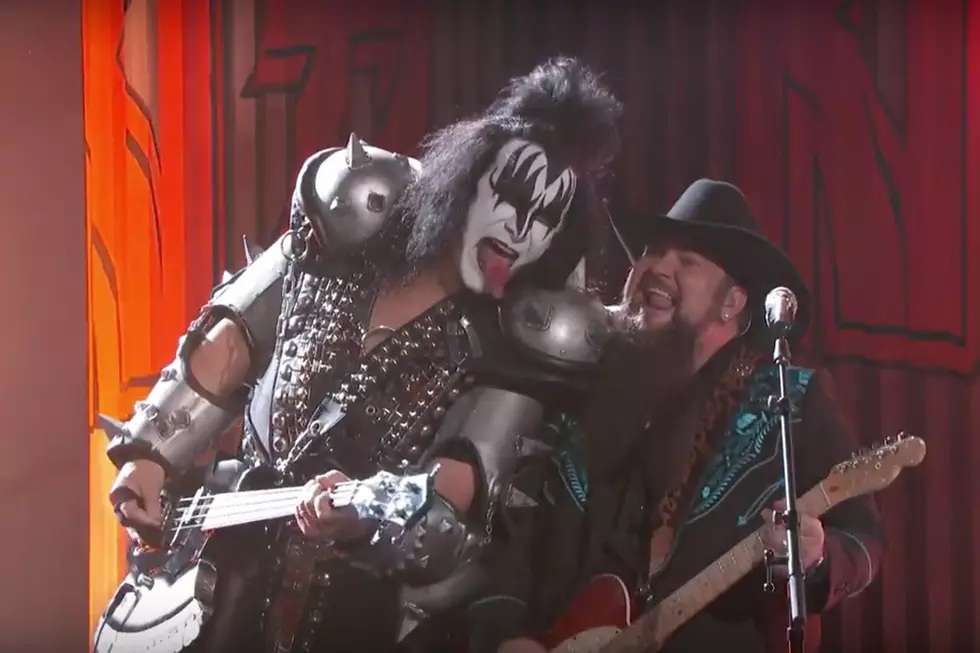 KISS Rock 'The Voice' Finale With Winner Sundance Head
YouTube
It was a huge night for Sundance Head, the winner of the most recent season of NBC's singing competition The Voice. Not only did he take home the title, but he was paired with KISS for a performance before the final results were revealed.
The heavy-set bearded vocalist has shown a knack for exploring both country and soulful blues rock standards throughout the season, but does have a special place in his heart for KISS. In The Voice's penultimate episode, we saw Sundance moved to tears upon learning from coach Blake Shelton that KISS would be joining him for the finale night. Head lost his brother at a young age and one of his fondest memories was his brother taking him to a KISS concert before he passed.
During the performance, Sundance is front and center, flanked by Gene Simmons and Paul Stanley as they perform "Detroit Rock City" and "Rock and Roll All Nite" amidst the flashing lights and explosions. Sundance even shares some tongue-wagging with Simmons during the performance. The set ended with Paul Stanley smashing his guitar and coaches Miley Cyrus and Alicia Keys landing the severed pieces. KISS offered their congratulations to the singer in a post after the victor was announced.
KISS will take their amazing stage show to venues in the U.S. and Europe next year. See all of their scheduled dates here.
10 Unforgettable Gene Simmons Moments