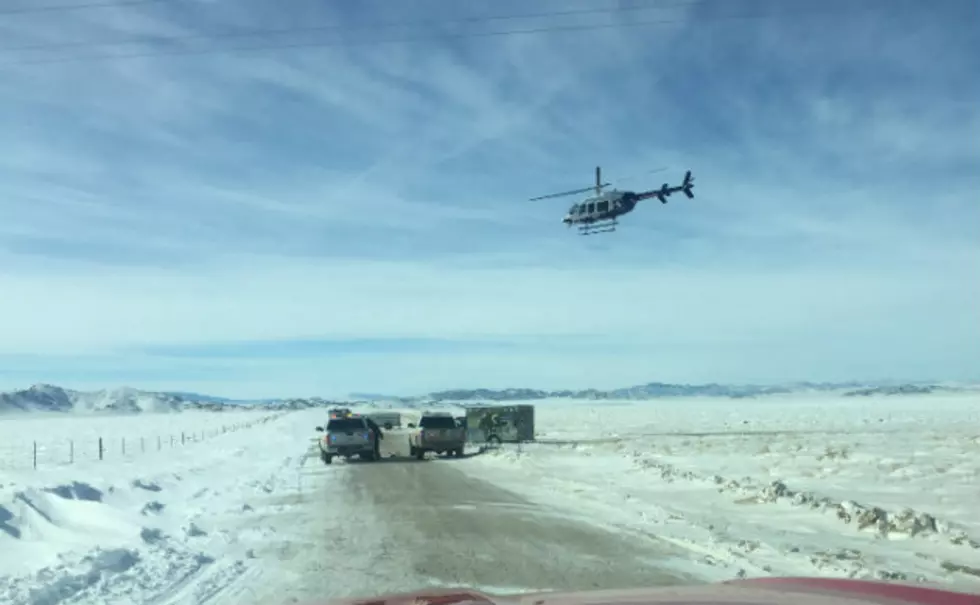 Game & Fish Officer Hurt Near Casper
Courtesy: Derrick Dietz
An accident Sunday at the Hawg Ice Fishing Derby has sent a Wyoming Game and Fish officer to the hospital.
The officer was traveling around the Pathfinder Reservoir on his snowmobile during the event when he apparently hit a ridge and was thrown off the machine.
According to witnesses, the machine then rolled onto him. He is reported to have broken a shoulder and possibly a couple of ribs.
He was taken by Life Flight to the hospital where his condition is unknown at this time, but thought to be non-life threatening.