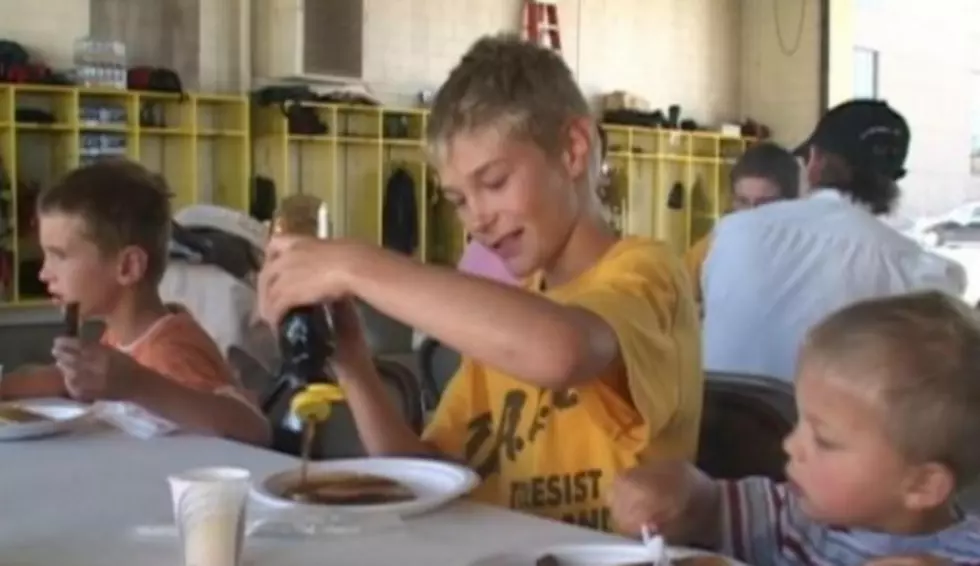 Free Pancake Breakfast With CNFR And Shrine Footballers June 13th
Kevin Koile, Townsquare Media
The 2015 College National Finals Rodeo is on its way to Casper this June and Casper citizens, CNFR attendees and participants are invited to attend the annual Pancake Breakfast on Saturday, June 13th from 8:00 am to 10:00 am at Casper City Park (located on Center Street and 7th Street). The Pancake Breakfast is FREE to everyone. Start your day off with pancakes, butter syrup, sausage, juice, and coffee! The Shrine Football Parade will follow right after the breakfast.
The nation's best college cowboys and cowgirls from eleven different regions will enter into the College National Finals Rodeo (CNFR) arena June 14 – 20, 2015 at the Casper Events Center. The CNFR is the "Rose Bowl" of college rodeo. It is where the National Intercollegiate Rodeo Association (NIRA) crowns individual event champions in saddle bronc riding, bare back riding, bull riding, tie-down roping, steer wrestling, team roping, barrel racing, breakaway roping, and goat tying. National team championships are also awarded to both men's and women's teams.
Visit www.collegerodeo.com or www.CNFR.com for more info on the NIRA and the CNFR or https://www.facebook.com/CollegeRodeoFinals for more information on the contest.