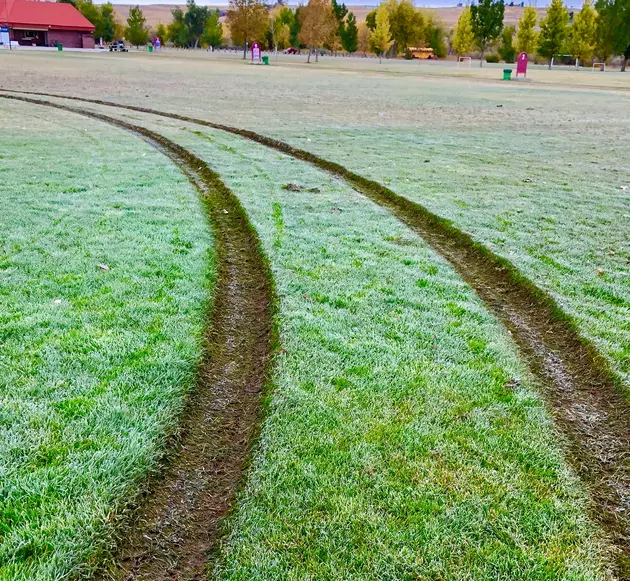 Crimestoppers: Extensive Damage To Casper's Soccer Field Complex
Courtesy Casper Police Department
The Casper Soccer Complex has suffered extensive damage, and Casper Police are looking to the public for help in finding the culprit. According to Detective John Hatcher, the incident happened during the evening hours of October 9th at the Soccer Complex, at 1700 East K. Street.
Police say someone drove their vehicle onto the soccer field and caused significant damage to the field and surrounding area by tearing up the grass and damaging other items at the Complex. The total amount of the damage is estimated to be around $15,000.
If you have any information about who is responsible for this damage or about any other crimes, please call the Crime Stoppers Tip line at 307-577-TIPS (8477) or use the TipSubmit Mobile app, which is free for your mobile device. You can also use the Crimestoppers website or send a text to CRIMES. Just start your message with "Casper", leave a space and then type your tip. You will remain completely anonymous and may earn a reward of up to $1,000.00.