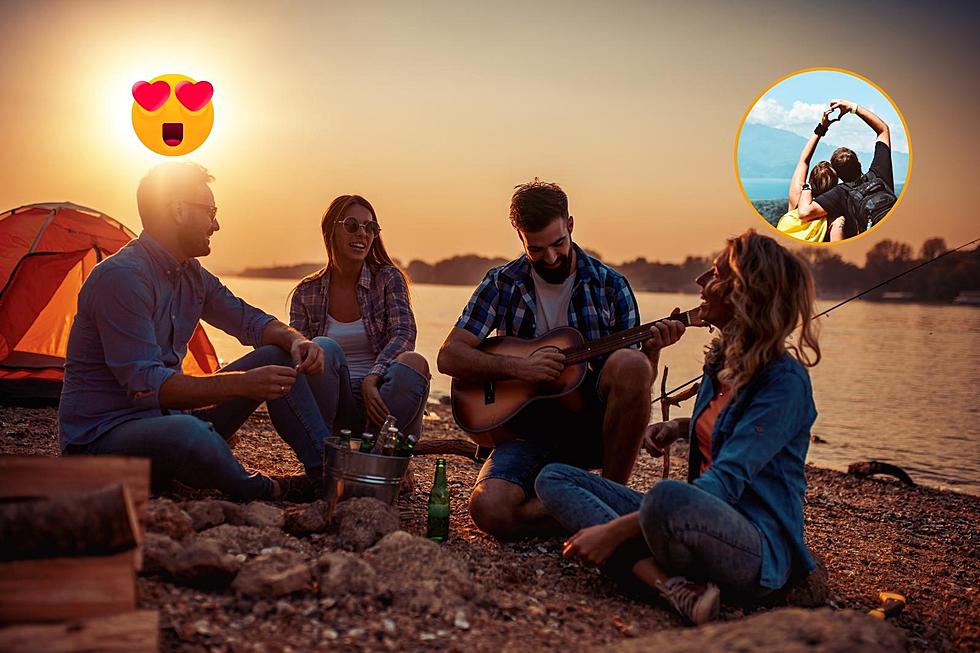 Why Would A Crazy New Study Insist Camping In Wyoming Isn't Good?
Drew Kirby/Canva
I usually take the results of any of the new surveys that rank the best in the country, with a grain of salt. When I saw the latest results from a new survey that ranked the 'best states in the country for camping', I was shocked to find they ranked Wyoming as being the 36th best state for camping...
36. 14 from the bottom of the list. The state with the nations first national park is 36 out of 50 when it comes to camping states. Just to add a little fuel to the fire, other Yellowstone states Montana (22) Idaho (26) both were higher on the list.
The states that came in lower than Wyoming, you ask?
Maine
New Hampshire
West Virginia
Nebraska
Hawaii
South Dakota
Maryland
New Jersey
Louisiana
Rhode Island
Delaware
Mississippi
Alabama
Nevada
My guess is that whoever tallied up the data for this survey has never been to Wyoming and hasn't seen the incredible opportunity that campers have to experience here. As a matter of fact, the survey said that lower quality campgrounds and unaffordable rates, are two key factors that brought the rankings down.
Mountains, fishing, hiking, a fantastic State Park System, rivers & reservoirs that offer free family entertainment, historical landmarks, pay campgrounds and free camping areas, fantastic food options and outstanding sunsets.
Honestly it's probably a good thing that Wyoming ranks so low on the list, that should cut down on people coming here and ruining the beauty and fun for everyone else.
You're probably going to spit out your coffee when you read this, but the top 5 on the list consists of states like:
California
Washington
Minnesota
Michigan
Florida
Beyond The Tent.com has listed the Top 10 BEST places to tent camp in Wyoming (I'd take their advice):
Trust me when I say that if you love the outdoors, camping, hiking, relaxing and taking being in awe every time you turn a corner from the beauty...Wyoming should be number one on this list. They're loss.
Incredible Road Trip Across Wyoming
The exploration of Wyoming continues and Drew jumped into the 'Gray Ghost' and set out on a trip to end up in Cody, Wy. Between Casper and Cody there are MANY great places to stop.
30 Wyoming Attractions To Visit
Top 25 Restaurants Associated with the Cowboy State
Many memories of Wyoming are associated with food. Here are the restaurants that people associate with Wyoming.