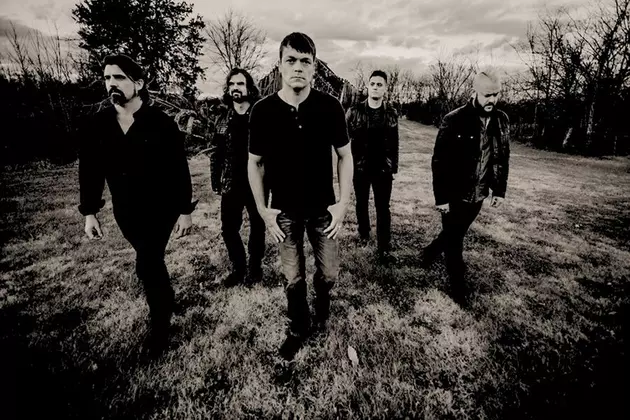 Watch 3 Doors Down's Performance of 'Kryptonite' From Donald Trump's 'Make America Great Again Welcome Celebration'
Universal Republic
Today is the day! Donald Trump becomes the 45th President of the United States. But before Trump takes office, he enjoyed a celebratory inauguration week concert with 3 Doors Down among the performers. The band played a set that included their breakout hit "Kryptonite" for the President-elect Thursday (Jan. 19) and if you missed the performance, you can catch it below.
CNN covered the event, which took place at the Lincoln Memorial in Washington, D.C., and they tweeted video footage of the performance. As you can see in the clip, Trump is clearly enjoying the show, bobbing his head along and later mouthing some of the lyrics. It's a pretty inspiring backdrop the guys have playing with the steps of the Lincoln Memorial in the background and American flags draping the walls on either side of the stage. While you can see "Kryptonite" below, the band also performed "The Broken," "When I'm Gone" and "Here Without You."
The evening before the performance, TMZ caught up with singer Brad Arnold after rehearsals at the Lincoln Memorial. When questioned about why the band decided to play when many acts had shied away from the ceremony, he stated, "Man, it's all about America. We're proud to be here." He went on to add, "We love America man. This is gonna be a great experience. It's a great honor to be here and we're proud to be here."
3 Doors Down released their sixth studio album, Us and the Night, last March. The disc has already spawned the singles "In the Dark," "Still Alive" and "The Broken." See the rest of 3 Doors Down's tour dates here.
10 Bands Who Told Politicians to Stop Using Their Music