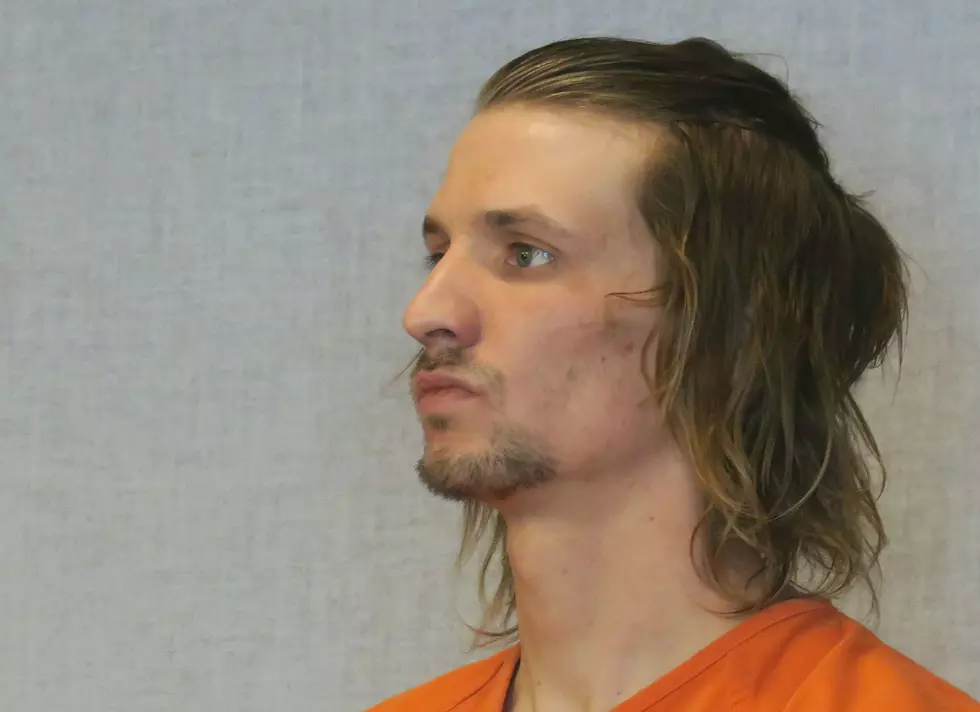 Trial Date Set for Casper Man Accused of Murdering His Mother
Tom Morton, Townsquare Media
A Natrona County District Court judge set a trial date for a man accused of killing his mother earlier this year.
Should court procedures go as planned, Andrew Steplock will stand trial beginning Nov. 18 on charges of first-degree murder, second-degree murder, aggravated burglary and possession of a deadly weapon with intent to cause bodily injury.
Steplock's attorney told Judge Daniel Forgey in a status conference Wednesday morning that Steplock is requesting a second mental health evaluation. The Wyoming State Hospital in Evanston recently returned an evaluation.
It's unclear what the results of that evaluation were.
Steplock, who remains jailed, did not speak during the hearing aside from answering procedural questions from Forgey at the start of Wednesday's proceedings.
According to an affidavit of probable cause, Casper police were called to a home at 10th and Center Streets at roughly 1 a.m. Feb. 26. When they arrived, they found Steplock's mother, Deborah Steplock, with a gunshot wound to her head.
Wyoming Division of Criminal Investigation agents assisted with the investigation.