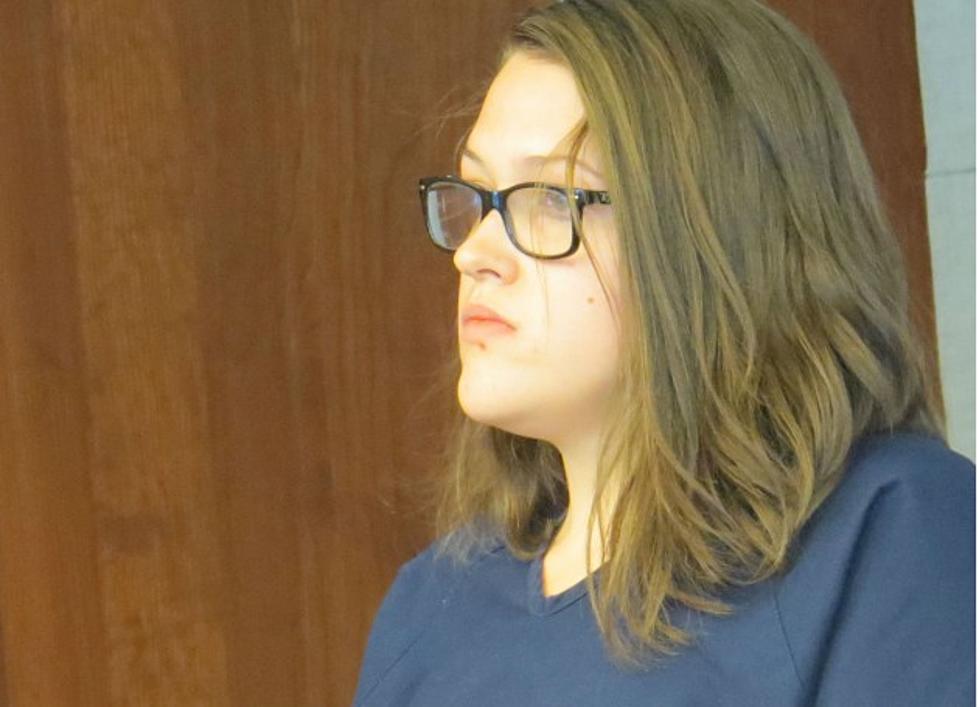 Suspected Loaf 'N Jug Robbery Accomplice Arrested
Tom Morton, Townsquare Media
Katherine Good has been charged with three felonies in connection to the armed robberies of Loaf and Jug stores in Mills and Casper early Sunday.
During her initial appearance in Natrona County Circuit Court on Wednesday, Good, 20, Circuit Court Judge Michael Patchen told her she was charged with one count of aiding and abetting aggravated robbery, one count of aiding and abetting robbery, and one count of conspiracy to commit aggravated robbery.
Patchen also told her that if she is convicted, she faces between five to 25 years imprisonment for each count.
Assistant District Attorney Mike Schafer said Good probably will not keep her job as a phlebotomist at Wyoming Health Fairs so she may need a public defender.
She does not have a criminal history, Schafer said.
However, officers later found a controlled substance in her belongings. but they have not identified it to determine what other charges may be filed against her, he said.
Schafer recommended a $25,000 cash or surety bond because of the severity of the charges.
Patchen agreed. The judge also ordered her to have no contact with the alleged victims or any co-defendant.
Good said she had no response to the bond recommendation.
The case began early Sunday when a clerk reported an armed robbery at the Loaf 'N Jug store at 4603 W. Yellowstone Highway in Mills, and about a half-hour later the clerk at the Loaf 'N Jug at 938 S. Poplar St. in Casper also reported an armed robbery, according to court records.
In Mills, her accomplice was a male wearing a hoodie and carrying a silver weapon, believed to be a knife, she said. The robbery failed after the clerk told him to get a job and he left.
They tried again at the store on Poplar Street, and the male accomplice got away with $100. Good was identified in closed circuit video shot in the first robbery attempt. She had gone into the store ahead of her accomplice and was described by the clerk. Other video showed the car she drove that night as well.
Tuesday morning, an officer saw the car and took Good into custody for questioning.
After being advised of her rights, Good, 20, said she acted as the lookout and getaway driver for two robbery attempts at the stores.
She admitted her part in the robberies after first denying it.
She claimed the male partner was her brother, but later confessed that was wrong as well, and identified the man.
Good will have a preliminary hearing within three weeks to determine whether she should be bound over to district court for trial.