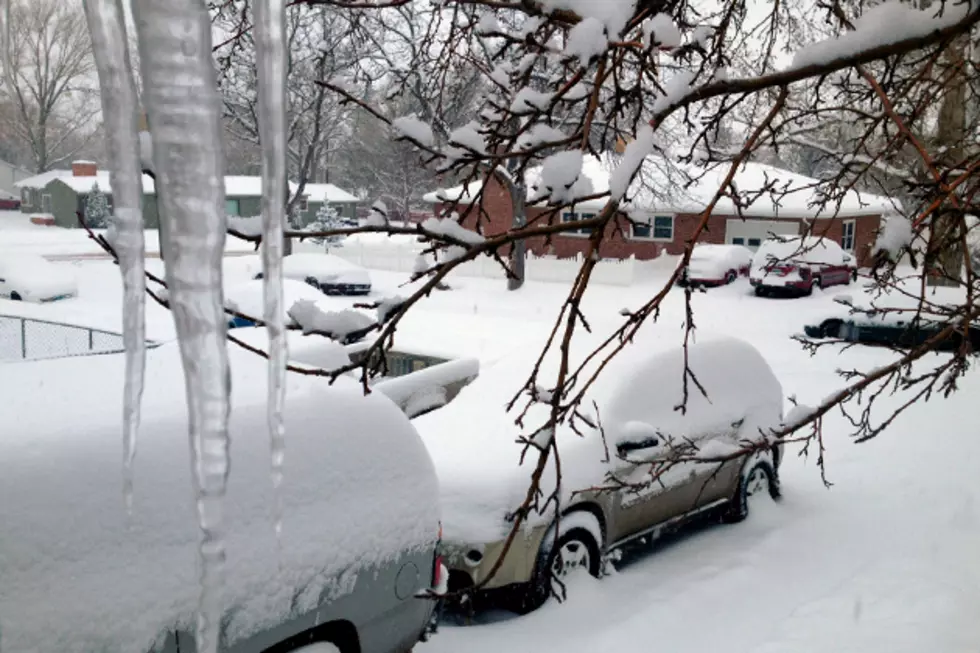 Send Us Your Snow Pics for Our Online Gallery
Tom McCarthy, Townsquare Media
It's no surprise that it is only a few days into "Fall" and we already have snow on the ground. Rather than grumble and moan about the seasonal misfortune, we want to celebrate the snow by featuring your photos in our gallery, whether you got a dusting or several inches of snow!
Send in your Snow Day pic and we'll include it in our gallery!
Having trouble with the form? Email your photos to ian.delap@townsquaremedia.com instead! Be sure to include your name and a description of the photo.