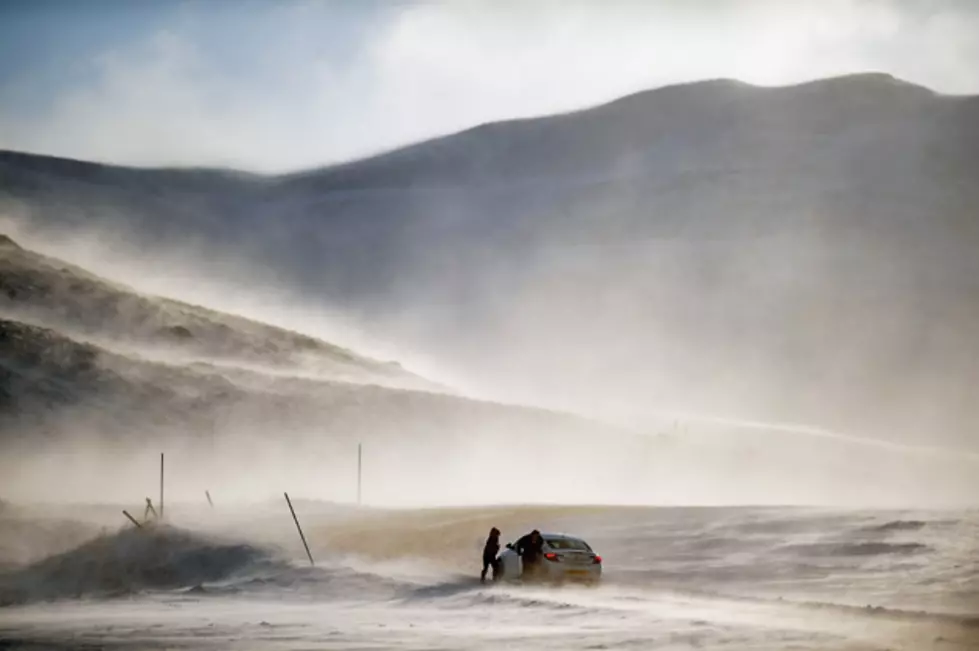 Special Weather Statement For Casper
Jeff J Mitchell, Getty Images
Strong winds combined with the recent snow will continue to cause issues in the Casper area for the next several days. The National Weather Service says travelers should be prepared for west winds of 25 to 35 miles per hour, with gusts 45 to 55 miles per hour at times through the middle of the week.
We could see local gusts more than 60 miles per hour in the windiest spots, including Wyoming Boulevard on Casper's south side, and U.S. Highways 220 and 287. The wind, mixed with the fresh snow cover, caused areas of reduced visibility throughout the area on Monday, and Casper Police reported a large number of accidents throughout the morning commute.
You can find the latest weather forecast HERE.