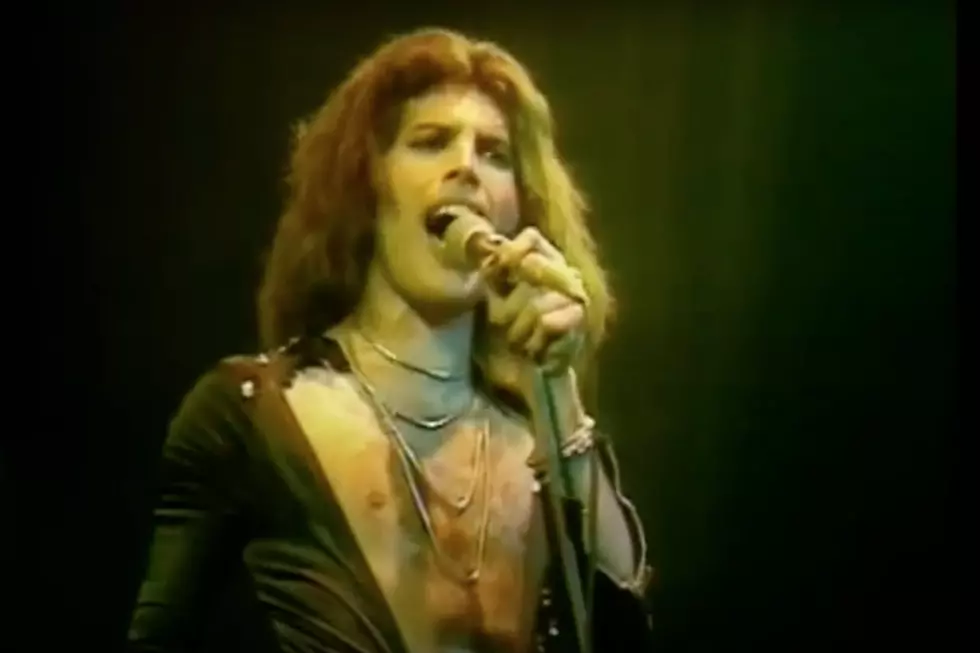 When Queen Played the First Show With Their Classic Lineup
YouTube
Queen found the foursome that would propel them to international stardom barely a year after making their live debut. The group showed off their new bassist, John Deacon, on July 2, 1971, at the U.K.'s Surrey College.
Prior to Deacon's arrival, Freddie Mercury, Brian May and Roger Taylor had difficulty holding on to bass players. Mike Grose played with the group at its first concert on June 27, 1970, but by August he'd been replaced by Barry Mitchell, who left after seven months.
"Their music wasn't what I wanted to do," Mitchell told PopMatters years later. "I wanted something more bluesy and soulful, something with a brass section."
His replacement, a teenager named Doug Bogie (often referred to as "Doug Ewood" or "Doug X"), lasted only two concerts after joining in January 1971. Contrary to the stereotype of the bass player who stands still during the performance, Bogie bounced about the stage, much to the dismay of the other members. But rather than straight-up fire him, they parted ways by letting him think the band was breaking up following a gig opening for Yes on Feb. 21 at Kingston Polytechnic.
"Freddie was having a conversation along the lines of 'That was a terrible gig, the world is against me and I've had enough. ... I don't want to do this anymore,'" Bogie later said. "I guess he was being nice to me, being the youngster and the new boy, while letting the others know that he was the leading light and needed to be consoled and massaged."
John Deacon had seen Queen play the previous October during Mitchell's tenure, but they struck him as being no different from the many Led Zeppelin-influenced bands that were popping up all over London at the time. Still, mutual friends introduced him to May and Taylor, who invited him to audition a couple of days later at Imperial College.
"We thought he was great," Taylor said in Mark Hodkinson's book Queen: The Early Years. "We were all so used to each other, and were so over the top. We thought that because he was quiet he would fit in with us without too much upheaval. He was a great bass player too – and the fact that he was a wizard with electronics was definitely a deciding factor."
Even though Deacon's onstage demeanor was what they were looking for, the fact that it extended into his sense of style caused a slight conflict before their debut performance with him. Hodkinson notes that Deacon and Mercury had a disagreement when Mercury had a specific shirt he wanted Deacon to wear. The bassist eventually gave in.
The lineup stayed intact until Mercury's death in 1991. Deacon officially retired in 1997, two years after contributing overdubs to the unfinished Queen songs on Made in Heaven. He did not take part in the band's mid-'00s work with Paul Rodgers, which resulted in The Cosmos Rocks, or on subsequent tours with Adam Lambert fronting the group.
 
 
See Queen Among Rock's Most Underrated Albums
You Think You Know Queen?