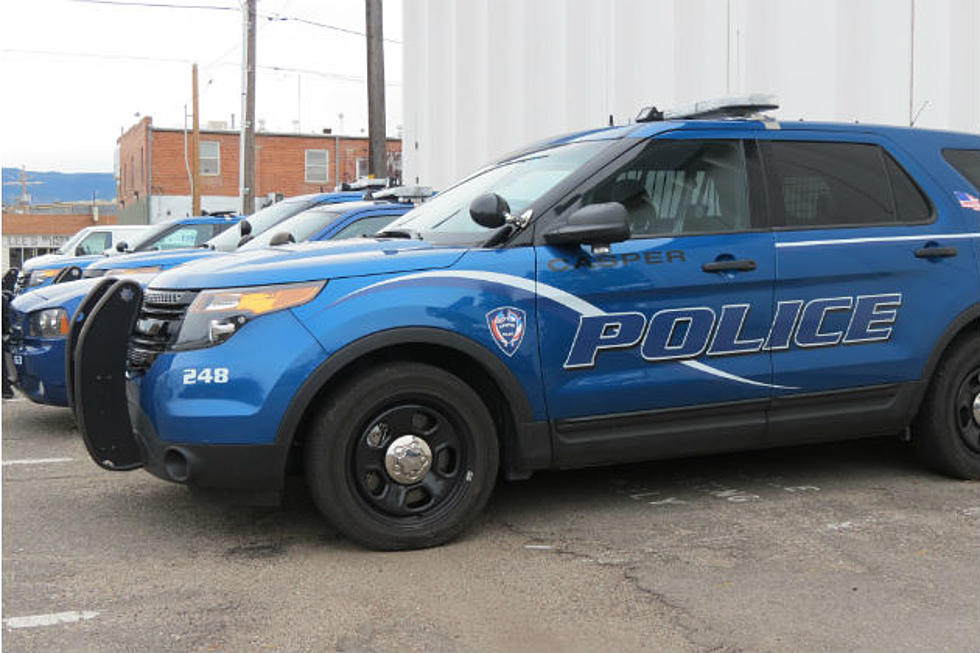 Man Arrested After Casper Police Chief Helps Make Drug Bust
Kevin Koile, Townsquare Media
The chief of the Casper Police Department helped make a drug bust in downtown Casper on Friday, resulting in one man's arrest on a number of felony charges.
Adam Scott Kraft, 21, was booked into jail on recommended charges of driving while under the influence, possession of marijuana, possession of alprazolam and possession of cocaine. He will likely make his initial appearance in Natrona County Circuit Court at 2 p.m. Monday.
According to an affidavit, a Casper police officer responded to the Gaslight Social shortly before 11 p.m. Friday to assist Chief of Police Keith McPheeters with a drug investigation.
McPheeters had been on patrol in the area when he saw two people get into the back of a maroon 2005 Chrysler passenger vehicle. McPheeters approached and smelled marijuana coming from the vehicle, and saw Kraft in the driver's seat with the vehicle's lights turned on and the keys in the ignition.
Kraft was obviously intoxicated, and later performed poorly when asked to complete standardized field sobriety tests, according to court documents.
Two other people who were in the car with Kraft told police that Kraft was in possession of a large amount of marijuana. They said that Kraft had the marijuana with him when he picked them up to go to the Gaslight Social.
Kraft, who police determined was under the influence of marijuana and alcohol, was arrested for driving while under the influence.
A search of Kraft's vehicle allegedly turned up over two ounces of marijuana, four alprazolam pills, a small amount of marijuana wax and over three grams of cocaine.