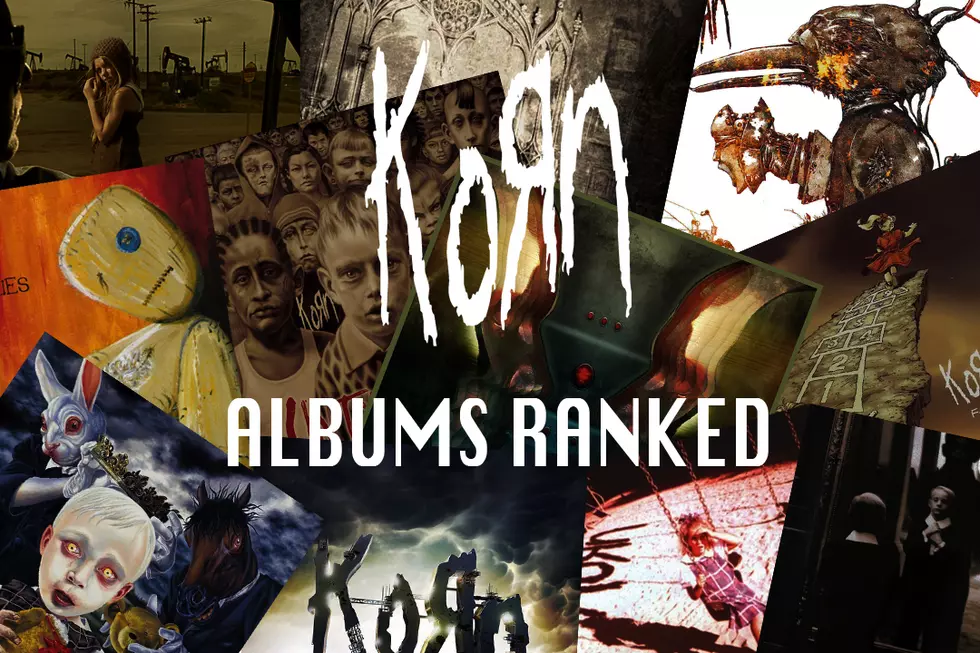 Loudwire
Are ... you ... ready? It's time we take a look at the history of Korn, as the band has dominated the hard rock genre over the past few decades. In the gallery above, we take a look at the band's musical output, focusing on their full-length albums and rank them from the weakest to their strongest efforts.
It was a steady climb for Korn, who started as somewhat of an underground success when they arrived with their 1994 self-titled debut, but were one of the biggest bands in rock by the end of the '90s. Not only did the sales and the radio play skyrocket, but the group is widely credited as one of the key players in the emergence of the nu metal scene of the late '90s and early 2000s.
But for a band to be around over two decades, there are typically some highs and lows, and Korn has seen their stock rise and drop over the years while trying to evolve their sound and keep things fresh. In the gallery above, we look at which albums thrived for the band and which albums didn't necessarily connect. So venture up to the top of the post and scroll through the gallery below to see how we ranked Korn's album output.