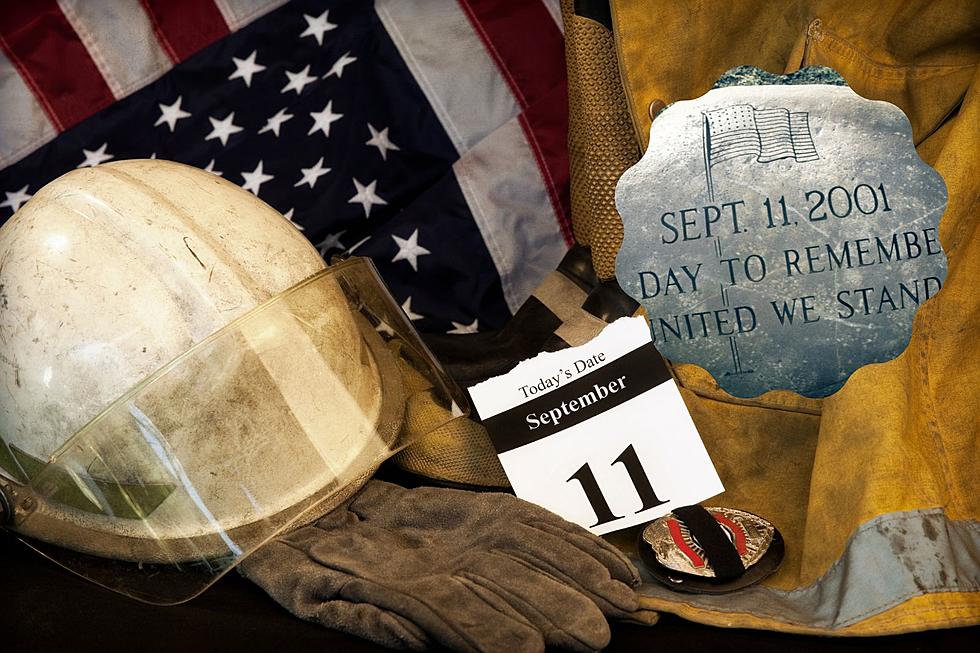 Here Is Casper's Great Way To Honor Those That Died On 9/11
CANVA
It's a day I will never forget.
September 11th, 2001.
The day that changed the world forever.
It happened over two decades ago and I can remember the day, like it was yesterday.
Watched hours and hours of TV news coverage. Was part of a community effort to raise money and supplies to send to those working round the clock in New York City. Listening to fighter jets flying overhead every 30-40 minutes, as they were patrolling the skies around the country.
While watching the news coverage you constantly saw Police Officers, Firefighters, EMTs, Paramedics, and other Emergency Services heading to the buildings, knowing that they may not come back. We watched in horror and sadness until we would see a firefighter or police officer carrying and injured person. Then our sadness would turn into a feeling of pride, knowing the heroes were on the job.
Alan Jackson's song "Where Were You (When the World Stopped Turning)" the last line below, really stands out to me.
Did you weep for the children, they lost their dear loved ones
Pray for the ones who don't know?
Did you rejoice for the people who walked from the rubble
And sob for the ones left below?
Did you burst out with pride for the red, white, and blue
And the heroes who died just doin' what they do?

 
It's been 22 years, but the feeling when I see a firetruck, police cruiser or ambulance speed by, with lights and sirens blaring, I the heroes are there...just doin what they do.
Thankfully, we haven't forgotten what happened, how much it's impacted us and the memory of those that died. Not just that day, but nearly every day for the next two decades.
Monday September 11th, 2023 Natrona County's Heroes will get together at the Ford Wyoming Center to remember the 2,977 lives lost on 9/11, including the 343 Firefighters, 23 NYC PD and 37 Port Authority Officers that died, "just doin' what they do", and the thousands lost since.
The 9/11 Memorial Stair Climb
The City of Casper Fire-EMS Department will begin the day with a bell ceremony and moment of silence at 6 am, followed by the National Anthem. Additionally, a livestream of the 22nd anniversary commemoration ceremony at the 9/11 Memorial & Museum in New York City will begin at 6:30 am and play throughout the morning.
You're invited to be part of this event from 6a-1pm.
NEVER FORGET: Images from 9/11 and the days after
We Will Always Remember: This is What Casper Was Doing on 9/11