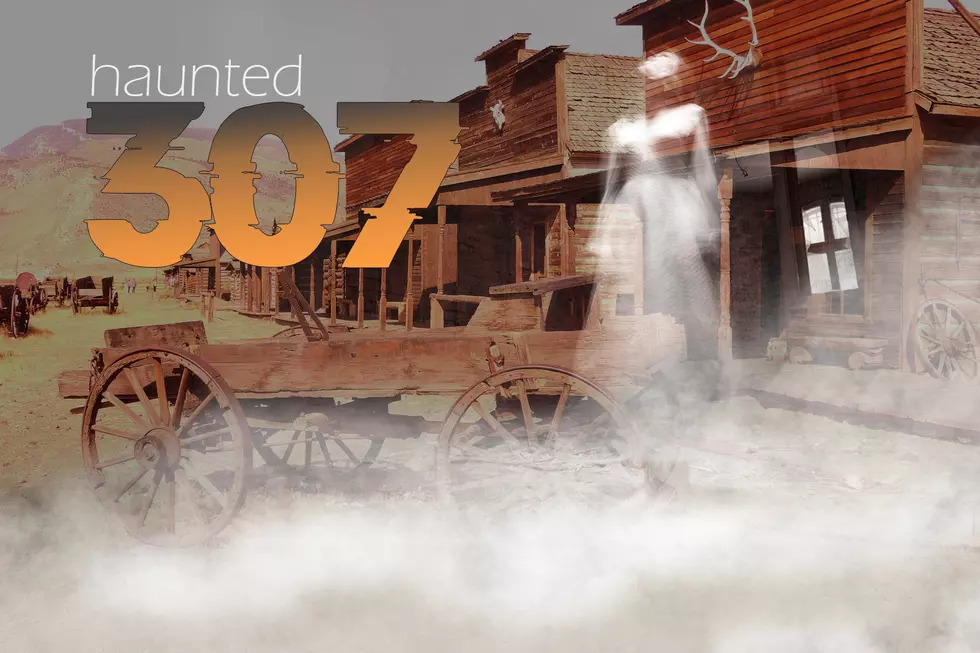 Haunted 307: The Historic Occidental Hotel in Buffalo
thinkstock
Happy October! In a special series for the month, We will be bringing you a different haunted story from the Cowboy State every day for 31 days. Today, we kick off the first in the series with the haunted tales of the Historic Occidental Hotel in Buffalo, Wyoming, said to be perhaps the most haunted hotel in the state.
The Occidental has a rich history, having been founded in its original form in 1880 as a stopping point on the Bozeman Trail. In its storied past, it's seen many renovations, additions, and famous guests. The Occidental boasts such names as Calamity Jane, Butch Cassidy, Teddy Roosevelt, and famed author Owen Wister among its guestbook.
However, the Occidental's most famous resident may have never checked out. While historians dispute whether or not the hotel ever served as a brothel, many employees say proudly that it was, using the scuffed upstairs around the back of the building as evidence, and that one of the brothel's residents never checked out.
The most commonly reported apparition is that of a young girl affectionately referred to by the staff as Emily. Legend has it that she was the daughter of a prostitute, operating out of the Bordello suite in the Hotel. Accounts say she passed away of cholera in the early 1900s. She is described as waifishly thin with long, dark hair and a white gown.
Emily is said to be a very mischievous spirit, often playing pranks on guests of the hotel. Witnesses have reported feeling a small hand tapping on their shoulder or pulling at the bottom of their shirts, only to turn around and see no one there. She has also appeared standing at the foot of beds throughout the hotel. The closer the room is to the Bordello suite at the end of a long hallway lined with historical artifacts, the more often Emily is likely to appear.
When I stayed at the Occidental, the room I stayed in was called the Prairie Cowboy suite. It was two doors down from the Bordello, with only a small break room between the two suites. I was told as I checked in that the break room was thought to have been Emily's room and in fact, where she passed away from cholera. 
Other reports of the Occidental's less-than-alive guests include several cowboys and even one profession that president Teddy Roosevelt can still be seen getting ready for a fishing trip in the upstairs library. I remember attempting to walk down the hall after the lights went out at 10, and while I didn't see any apparitions, I did feel a sense of unease stemming from the mannequins and historic quilts lining the walls and casting eerie shadows.
Do you have what it takes to stay in the historic Occidental Hotel overnight?