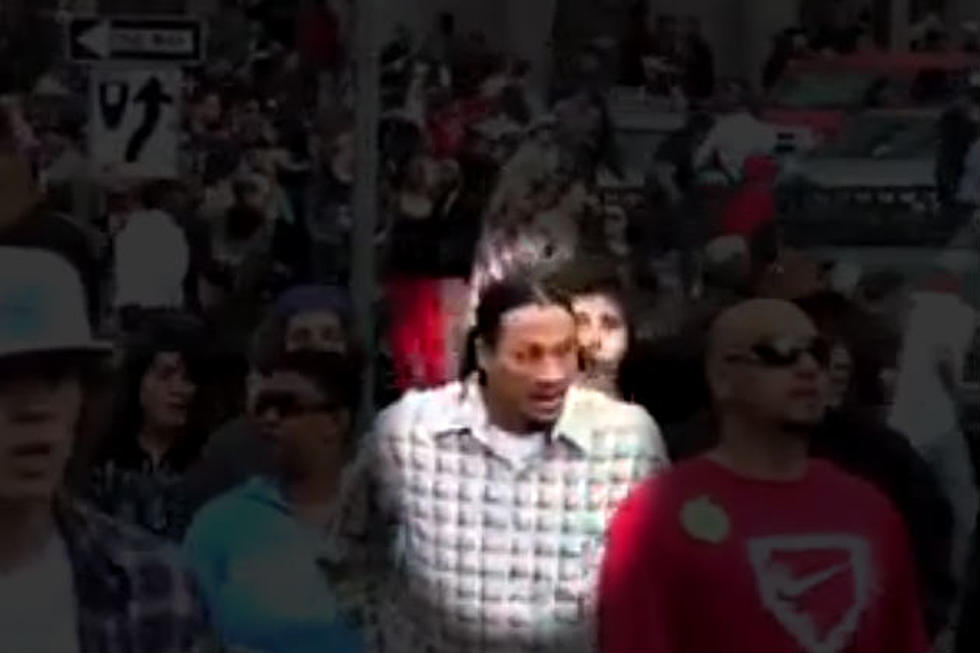 Denver Police Release Photo of 4/20 Shooting Suspect [VIDEO]
YouTube
Denver Police have identified a possible suspect in Saturday's shooting at a marijuana celebration in Denver's Civic Center Park.
Investigators are pointing to an amateur video on YouTube that, they say, shows a possible suspect in the weekend shooting at Denver's 4/20 celebration.  The incident left two people with injuries and scattered a crowd of thousands.
The 4/20 celebration is a counter culture holiday celebrating marijuana.  This is the first time the holiday has occurred since recreational use of marijuana was legalized in Colorado.  The drug remains illegal under federal law, however.
According to the Associated Press, witnesses report as many as 10 shots could be heard at about 5 p.m. Denver police spent much of Sunday scanning video taken at the event.
Police spokesman Sonny Jackson told Denver media that the suspect is shown in the video walking in a crowd moving away from the scene of the shooting as sirens wail in the background.
He says the suspect is a black male who was wearing a brown and white checkered shirt.
The video is below, but contains strong language and images that could be considered graphic to sensitive viewers.  Please use your best discretion.  The suspect first becomes visible 3 seconds into the video and remains so until a cut to an amateur interview with witnesses.