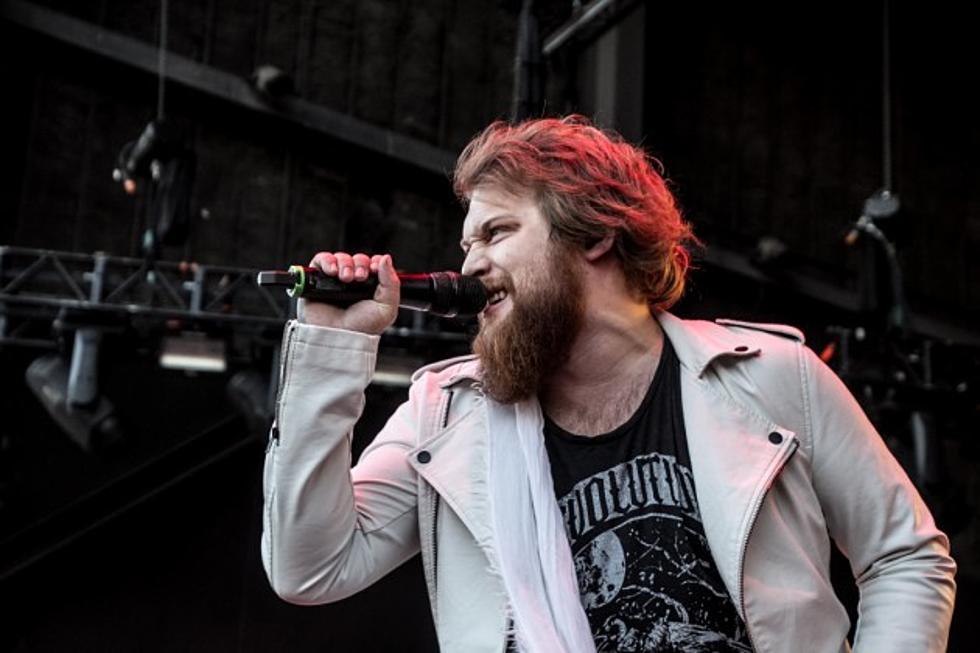 Danny Worsnop on Asking Alexandria: 'Very Happy to Hear S–t's Still Going Strong'
Kathy Flynn, WickedGoddessPhotography.com
He may no longer be part of Asking Alexandria, but former vocalist Danny Worsnop still cares about how his onetime band is doing. And with the recent announcement that Denis Shaforostov has filled the position he once held and the first new song released, Worsnop has given his approval to the move.
Shortly after the band released the new track "I Won't Give In," Worsnop went and posted the song on his Twitter account directing his followers to check out the track. He added his own commentary, stating, "Very happy to hear s--t's still going strong." Check out his tweet below.
Worsnop exited Asking Alexandria back in January and in a recent interview with Kerrang, guitarist Ben Bruce stated that the vocalist's exit was "inevitable" and added that it "needed to happen." He added, "Danny just stopped caring about Asking Alexandria. His heart wasn't in it anymore." Worsnop had started up a side band We Are Harlot that turned into his full-time gig after his departure from Asking Alexandria.
As for Shaforostov, he shared his excitement about joining the group in an online post. In it, he explained, "I can't even begin to explain how stoked I am about new Asking Alexandria and our new album. Ben, James, Sam, Cam and me have been working on it very hard for the past couple of months and we couldn't be happier with the result. We've put our hearts and souls into this record, it's done for YOU. Trust me, it's something absolutely mind-blowing and I'm sure it's going to please every single member of 'AAFamily' -- those, who's been with the guys since the day one and those, who just recently joined this strong and unbelievably supportive family! The wait and your never-ending support has been rewarded. I'm incredibly proud to say that today the world will hear the beast the new AA is."
But sadly, Shaforostov's live debut with the band was delayed this past week. The band was expected to play shows in Manchester and London on Sunday and today, but the vocalist was unable to secure a visa in time for the gigs. As such, both dates had to be canceled. The remaining members of Asking Alexandria still planned to turn up at the venues and visit with fans even though the performances were not taking place. The group will resume their touring on June 4 in the Czech Republic.
Look for Asking Alexandria playing the Vans Warped Tour this summer and keep an eye out for full album details, coming in the near future.