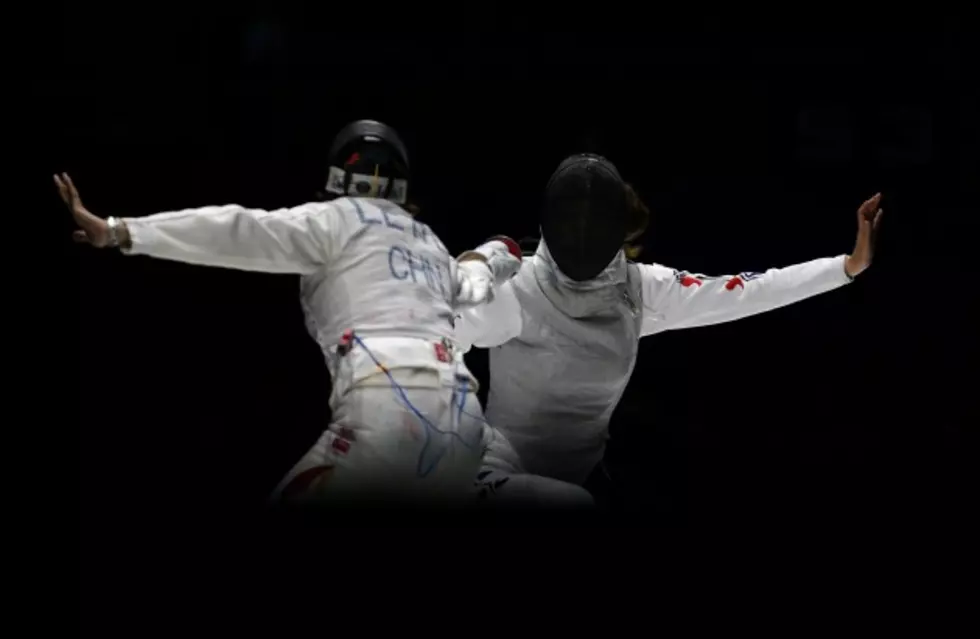 Casper Rec Center Starting New Sport Classes Sessions
Fencing - Getty Images
Did you already break your New Year's Resolutions? Sadly, you're just like the rest of us, however, the good news is, you can still redeem yourself!
The Casper Rec Center has a host of ways for you to get back into shape, while learning a new skill and hobby. Regardless of your age, the Rec Center has something for you. Check out the press release below, then get ready to have your mind and body balanced as you shed a few pounds!
---
There's still time to sign up for some of the most popular classes in Sports and Martial Arts at the Casper Recreation Center. Try out a new class, learn new skills or improve on the ones you already have in Tumbling & Gymnastics, Fencing, TaeKwon-Do, and Archery.
The Gym Jam class for 2-4 year olds meets Thursday at 11:10 am. Toddlers will move, tumble, and play games while improving motor skills and spending time with parent or other adult family member.  Tot Tumbling for ages 3-4 is offered Wednesday at 4:30 pm or Saturday at 9:00 am. Youth Beginning Gymnastics for ages 5 and over and is held on Wednesdays at 5:15 pm or Saturday at 9:45 am. There's also an Advanced Beginning Gymnastics class for those proficient in cartwheels and ready to move to more advanced moves on Wednesday at 6:20 pm.
Fencing classes for ages 9 through adults introduces students to the Olympic sport of Fencing with basic foot work and use of the Foil. Students with prior experience will brush up on their basic skills and work on more advanced moves. Class is held on Monday at 6:30 pm.
Archery classes teach safety and proper shooting fundamentals to allow life-long enjoyment of the sport. Ages 9-12 meet on Tuesday at 4:30 pm and ages 13-18 at 5:30 pm. Archery classes meet at Rocky Mountain Discount Sports, 1351 CY Avenue.
TaeKwon-Do classes for ages 8 and up interested in improving fitness levels, self-confidence and learning self-defense tactics is an ongoing class that meets every Tuesday & Thursday at 5:30 pm. Students receive instruction in Classical TaeKwon-Do under the requirements of US and International TaeKwon-Do Federations.
For more information or to register call 235-8383, stop by the Casper Recreation Center at 1801 E 4th St, or visit www.activecasper.com.