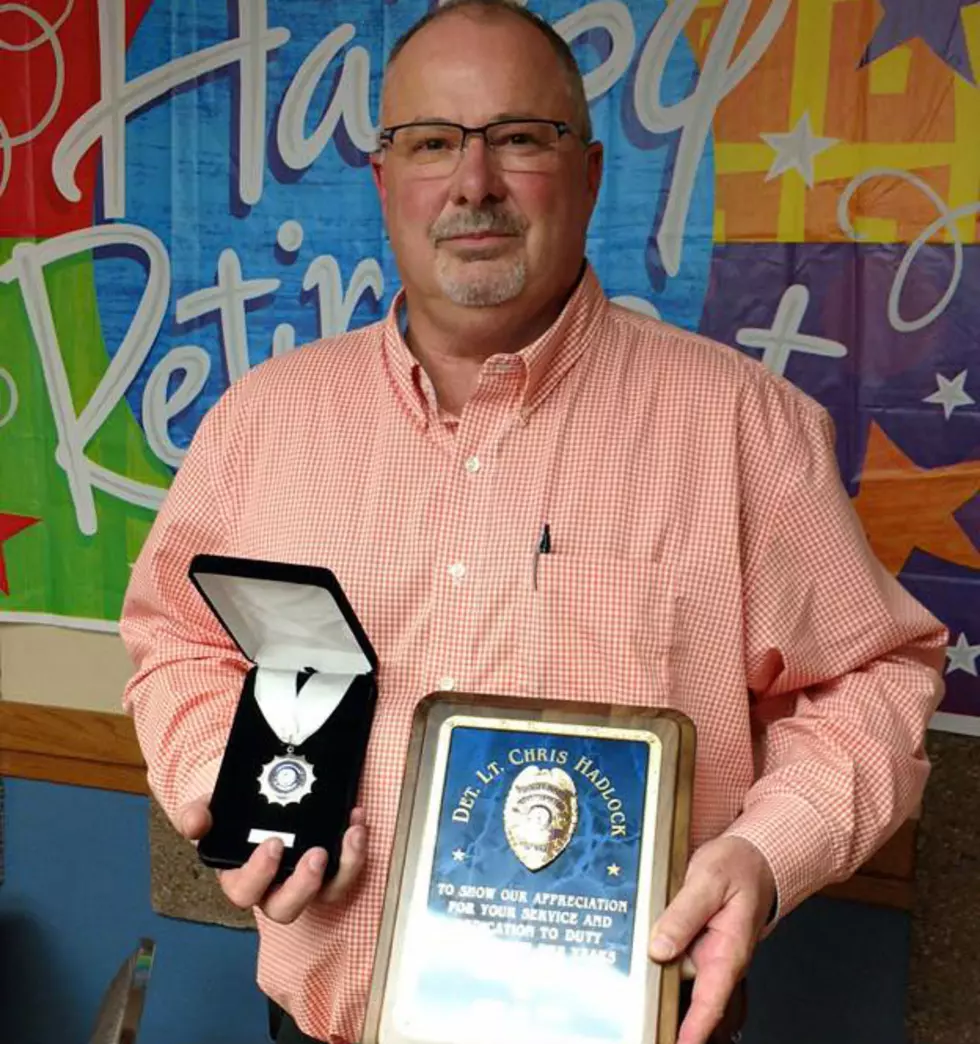 Casper Law Enforcement Veteran Retires After 27 Years
Casper Police Department
A 27-year veteran of local law enforcement agencies celebrated his retirement Thursday.
The Casper Police Department feted Detective Lt. Chris Hadlock with balloons, food, cards, food, plaques, food, streamers, and food, at his retirement party on the first floor of the Hall of Justice.
He worked for the department for 20 years, and worked for the Natrona County Sheriff's Office for seven years before that.
The police department's Facebook page said, "We appreciate your many years of service!"
During police rounds with the media Thursday, Hadlock came in to say good-bye to reporters. He often served as the police department's spokesman.
 Hadlock will be spending time with his family and take a lake cruise vacation in Canada in July, he said.
After he returns to Casper, he will work for a local communications/electronics company and will have a sales circuit that will cover much of western and central Wyoming.
He has a lot to learn about the products he will be selling, he said. Unfortunately, he said he won't be giving reporters any discounts, he added.
Hadlock will still retain his deputy status and will be able to work for law enforcement on a contract basis, he said.
The final exchanges with the reporters were more sweet than bitter with hugs and handshakes.
We'll miss him, but we know he won't be far away.