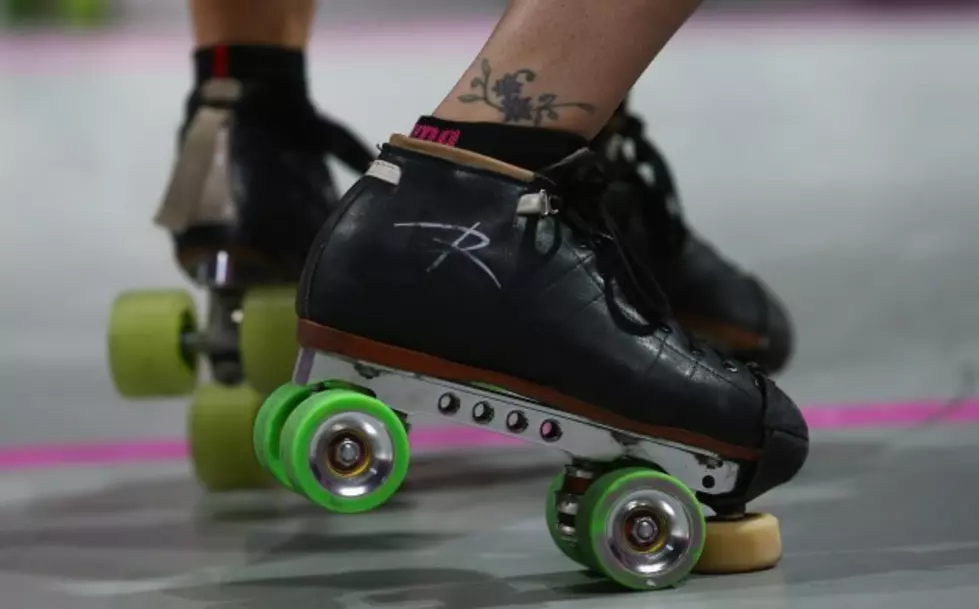 Casper Has Some Deadly Ghosts, See 'Em Skate Saturday Night [VIDEO]
Robert Cianflone, Getty Images
The Casper Deadly Ghosts promise to deliver some hard hits and booty blocks, as they return for a new exciting season of roller-derby.

The Ghosts will host the Powder River Rousta Bout It Betties from Gillette, WY. This bout is a must see for everyone! See some of the skaters voted as Wyoming All Stars and help support local food pantry, Joshua's Storehouse.

Doors will open at 5:oo p.m. sharp. The bout will begin at 6:00 p.m. The event will be held at Wagon Wheel Skating Rink at 305 Van Horn Avenue in Mills, WY.

The pre-sale ticket price is $8 or tickets can be purchased for $10 online or at the door. Children 12 and under are free. Tickets are available now and can be purchased in advance from caspersdeadlyghosts.org, Derby Boutique, or from your favorite roller girl.

The Ghosts roller derby girls will be running a food drive at this bout to benefit Joshua's Storehouse. Every can received will not only give food back to the community but donors will receive money off of CDG merchandise. Casper's Deadly Ghosts will also be donating every penny of proceeds from all bouts this year back to Joshua's Storehouse who feed many hungry families around our community. The Ghosts are proud to help support this great cause.

Venture out to the Wagon Wheel Skating Rink and join this powerful League of skaters in the excitement of jukes, jumps, whips and wipe-outs!

Women's roller derby is a full contact, aggressive, competitive sport played on traditional quad skates. In the past few years, the sport has experienced a worldwide explosion, with nearly 1,200 leagues popping up around the world.

About the Casper's Deadly Ghosts Roller Derby.

Casper's Deadly Ghosts roller derby league, formed in 2012, is the only non-profit flat track roller derby league in Casper. The League's mission is to provide the women of their community with an opportunity to get involved in the exciting, fast-paced sport that fosters respect and builds confidence.

Casper's Deadly Ghosts strive to promote athleticism and camaraderie among their skaters through competitive sport, regular practice, and do-it-yourself management. Every member exhibits behavior that brings honor and distinction to the League and the greater sport of roller derby. They are 100% skater owned and operated, with members running all facets of League management, including bout production, coaching, marketing and public relations, and merchandising.

All home bouts and regular practice sessions are held at Wagon Wheel Roller Rink or the Central Wyoming Fairgrounds Industrial Building.

For additional information please visit caspersdeadlyghosts.org or email caspersdeadlyghosts@gmail.com.