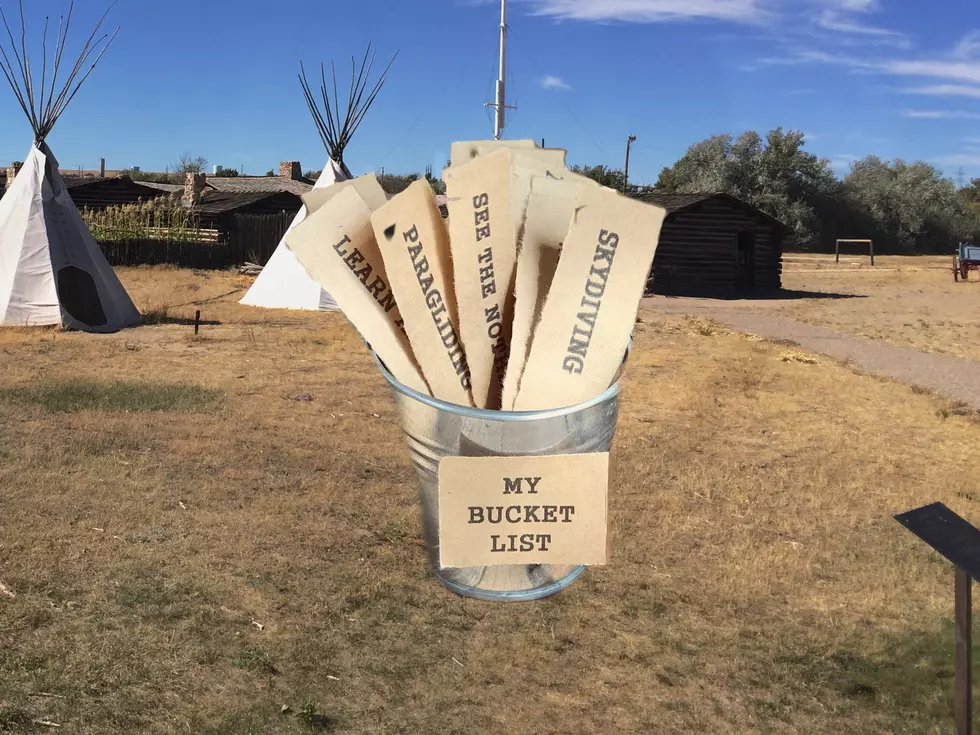 Casper Bucket List – Things All Wyomingites Should Do At Least Once
GettyImages
There are some things that should be experienced by everyone. These are some very unique things to do in Casper that should be on your bucket list. They are quintessential to our town and the Wyoming way of life … or at least some fun things to do.
There is no reason you can't fish all year long. Go Ice fishing at least once and catch a trout or walleye. Be careful, it could become habit forming.

Machine Gun and Cannon Shoot

Nothing says Wyoming like firing off machine guns and cannons. This annual festival is on my to do list. In 2015 they had a tank, you could shoot down a remote controlled airplane, enter marksmanship contest, or just let loose and fire off hundreds of rounds. Let the testosterone fly and the empty shells pile up!

Most locals know of the tree on Garden Creek Road as you drive up to Rotary Park. Where you stop the car. Put the vehicle in neutral. Then watch as you are pulled uphill. It is the most notorious of the

7 Wonders of Casper

, Gravity Hill. What is really happening is an optical illusion. The surrounding scenery gives the illusion that you are rolling uphill, whereas in all reality gravity is pushing you down the hill.

This landscape looks alien, but it is of this earth. It is the result of a wide variety of erosion forces that gives its shape. It is also the backdrop to the movie Starship Troopers.

Bill Schwamle, Townsquare Media

Bill Schwamle, Townsquare Media

Visit the Garden Creek Falls

Just to the south of Casper is Rotary park. You can find hiking trails and the Garden Creek Falls. It is a short walk to the falls from the trailhead. The park is a perfect place for a picnic or take the day and explore the trails a bit further.

Ian Delap, Townsquare Media

Ian Delap, Townsquare Media

This is a summer tradition for the family. Pack some water, chairs, and sunscreen then get ready for a weekend full of live music. There are always great eats from local vendors.

Float the North Platte River

Grab a inner tube and life jacket and float through Casper on the North Platte River. There are several places to dip in to the river and let the current take you away.

Take a "Spin" on the Casper Egg Beater

As part of the 7 Wonders of Casper goes, if you stand just beneath the center of the tower, look up, and spin around in circles, it gives the appearance that you are in a giant eggbeater. It is true. It also makes you dizzy.