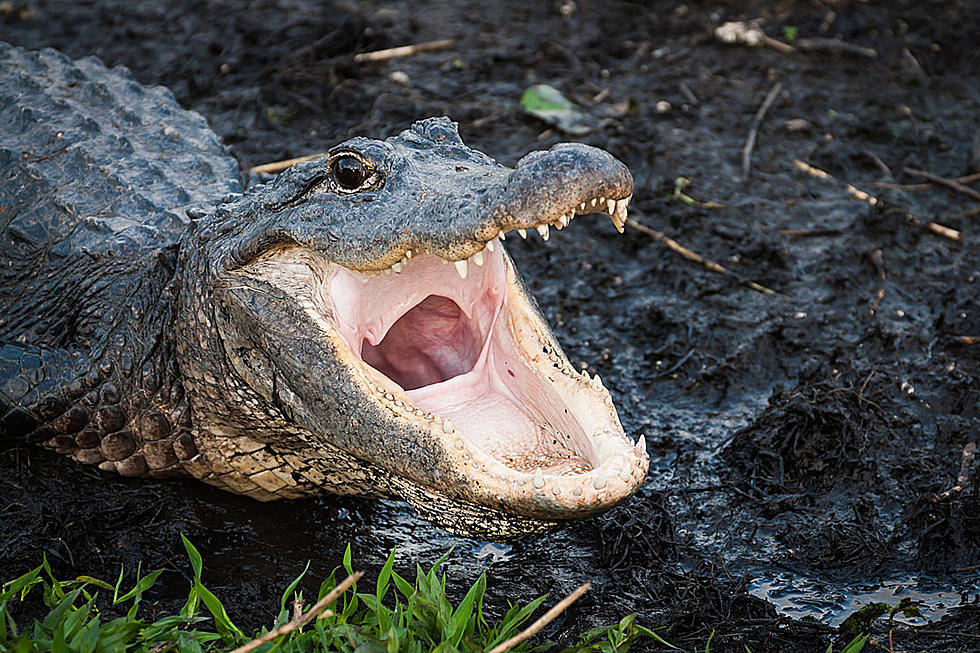 Ferocious Alligator Swoops In and Steals Boy's Catch Off His Fishing Line
iStock
You know, there's a reason people are afraid of alligators.
In addition to having teeth that vampires envy, they're also the bullies of the aquatic universe. Don't believe us? Just watch this.
The boy in this video looks like he's about to reel in a pretty hefty-looking fish when an even more hefty-looking gator comes out of nowhere and takes it for himself, like a cafeteria goon swiping the milk off your tray as you cower in fear. The alligator then saunters off with a mid-day snack, presumably unaware he's about to go viral.
It's unclear where this incident took place, although many commenters have guessed it was Florida.